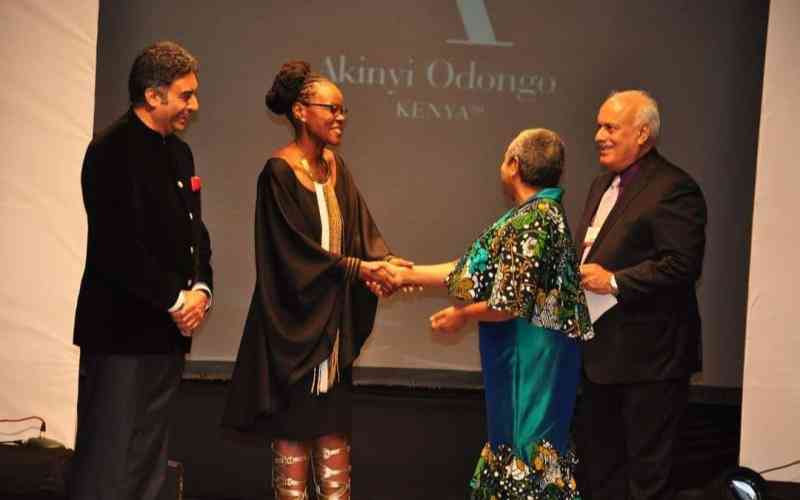 When it comes to fashion, Akinyi Odongo, OGW, is a name to reckon with. She has dressed people of note, from former first lady Margaret Kenyatta since 2013, to Narc Kenya party leader Martha Karua, and many other dignitaries.
When former US President Barrack Obama visited during his summit, she was the only fashion designer that participated at the United Nations and exhibited her work. Her work in fashion also saw her receive the Order of the Grand Warrior (OGW) award last year.
It shouldn't be a surprise, therefore, that once again, she was the only individual from the fashion industry who was recently appointed as part of the newly unveiled Talanta Hela committee, but how she ended up there is a lesson in courage and in the power of speaking up.
In an interview with Standard Group's Charles Otieno for the KTN Show, History Makers, Akinyi tells the story of how the appointment came about.
"Last year in November there was the Creative Summit that was done at the Kenya National Theatre. The CS was the guest of honour and it was a space where creatives were supposed to put in their views and talk about their challenges and the things they wanted the ministry to get involved in," she says.
She was present at the meeting as somebody had invited her, but the more she listened, the more surprised she became – the conversation was mostly about music, yet the creative industry entails a lot more than that.
"Of course, the problems in the music industry are genuine problems and they are great concerns but then I asked myself, 'Creative summit?' The creative economy is quite wide – there is music,
…
Read the rest
Read more