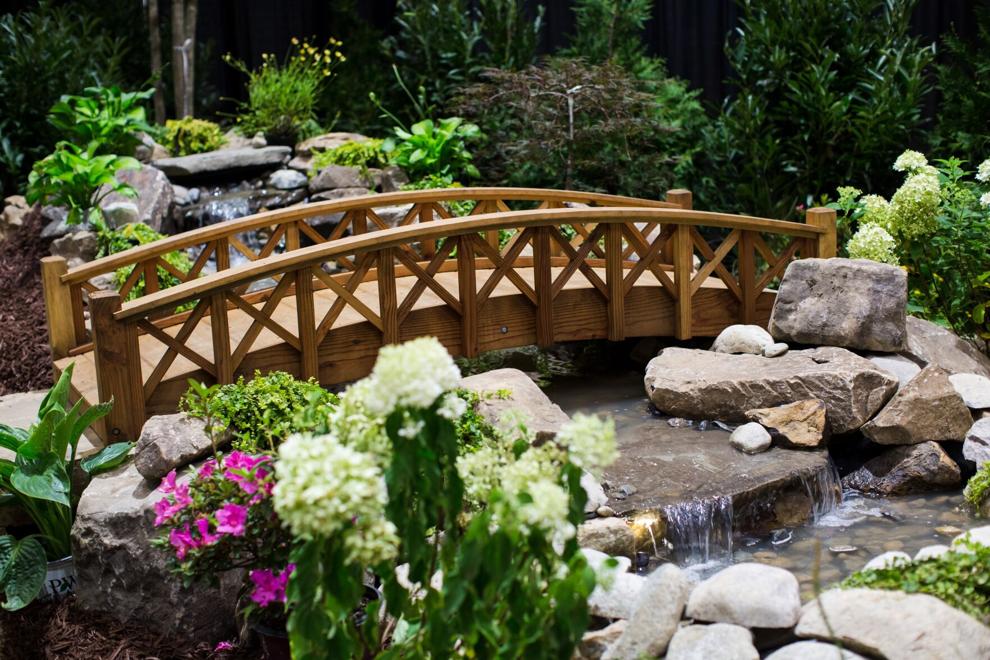 If you're heading to this year's PA Home + Garden Show, here are a few tips:
Come with a lot of questions, an empty stomach, and enough room in your vehicle to take home your plant and home decor purchases.
And come prepared to be inspired.
After a two-year hiatus, the PA Home + Garden Show returns to the Pennsylvania Farm Show Complex in Harrisburg March 2-5 under new management and with a new emphasis on offering fun, educational and inspirational experiences.
Gone are the days of strolling through row after row of vendor booths. Today's customers want something more, says show manager Jenna Naffin of Marketplace Events, the new producer of the PA Home + Garden Show. Marketplace Events produces over 75 similar shows across the country.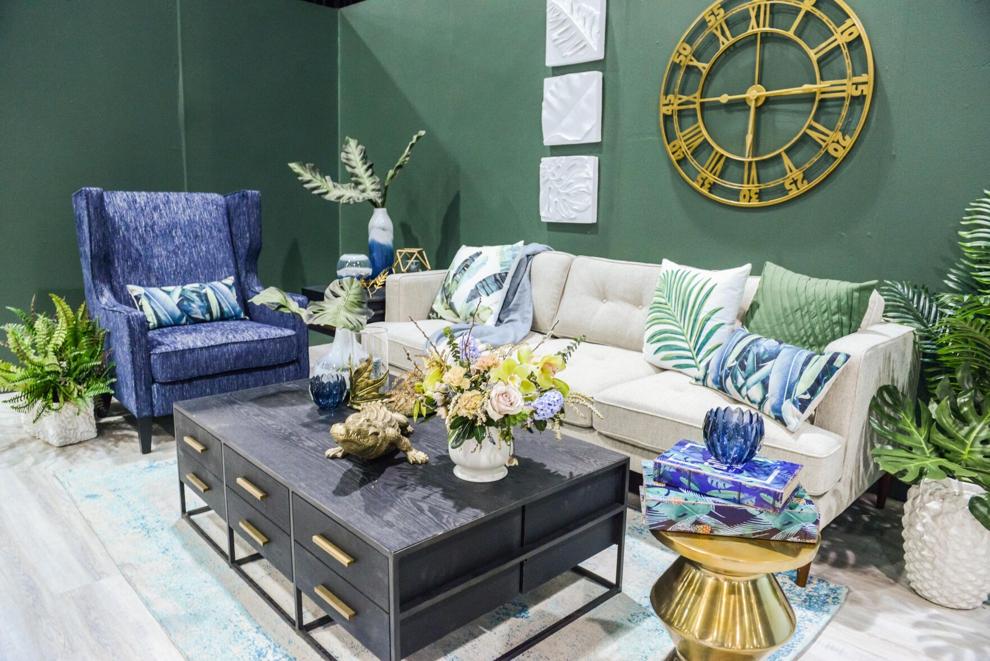 "We know what the trends are in renovations and focus our features on it," Naffin says. "It's really about learning what the customer wants."
It's also about helping show exhibitors find new ways to reach those customers – not just a table and chairs, but a product to touch, to feel and experience.
With that in mind, visitors to this year's show will get to walk through professionally designed bedrooms, discover how a recycled shipping container could be the answer to much-need home office space, make their own flower arrangement, purchase plants, sample local wine and whiskey, get expert answers to questions about everything from real estate to invasive species, and meet Emmy Award-winning PBS host Kevin O'Connor of "This Old House" and "Ask This Old House."
And much more.
The PA Home + Garden show will feature more than 165 exhibitors, covering everything from flooring, roofing and appliances to landscaping, pools and home decor. Here's a closer look at some experiences to expect:
Pop-up Flower Market
Hydrangea Haus of York will offer fresh-cut flowers on site, including a stem bar where you can build your own bouquet. Home decor items will also be available for purchase.
Fern: A Mobile Plant Shop
Ashcombe Farm and Greenhouses in Mechanicsburg hosts this school bus-turned-pop-up plant shop where you can pick up some greenery for your spring garden.
Let It Grow
Buying plants is only half the battle. Head to the Let It Grow area where you'll find representatives from the Penn State Extension Master Gardener Program, the PA Hardwoods Development Council, the Governor's Invasive Species Council and other ag organizations who will answer your questions and offer tips and tricks for managing your garden.
"Not only are you coming to buy plants, but you're learning to sustain them at your house," Naffin says.
Design Your Dreams
Ethan Allen Lancaster will present this exhibit geared toward helping you design your personal bedroom space. Check out two fully furnished and painted bedrooms – one offering the luxury of a 5-star hotel and the other showcasing the practicality of a multipurpose home office space. Vote for your favorite and enter to win prizes.
Container Creations
Chester County-based Recon Recycled Container Systems creates new living spaces out of recycled shipping containers.
"It's a really cool concept," Naffin says. "We just recently had it in our Minneapolis home and remodeling show and it was really well received. I think people are intrigued that you can add space without moving."
While the Minneapolis show featured a shipping container transformed into a tiny home, the PA Home + Garden Show will offer three inspirations for expanding your living space with recycled containers: a tiki bar, a home office and a relaxation room.
The added bonus, of course, is that adding such spaces is also eco-friendly.
Wine Garden and Whiskey Backyard
When it's time to relax, visit the Wine Garden sponsored by Juniata Valley Winery, and try some wine before you buy. Hazards Distillery in Mifflintown will host the Whiskey Backyard, where you can kick back and play some fun backyard games and, of course, taste and take home some whiskey, too.
A portable barbecue station is also on the menu.
Tech Career Day
The focus is on careers in the trades on Friday, March 3, with help from the Dauphin County Technical School and Cumberland Perry Area Career & Technical Center. Students will showcase samples of their work, from landscaping to benches to sheds with cool front porches. If your favorite pooch is also in need of some home upgrades, check out Barkitecture Village, a collection of dream dog houses constructed by tech students. Ten houses will be up for bids, with proceeds benefiting the schools' trade programs.
The Barking Lot and Doggy Fashion Show
If Fido doesn't need a new house, perhaps a new treat or toy will do. The Barking Lot pet market is the place to shop, with a portion of all vendor proceeds going to Canine Rescue of Central PA. And to bring more attention to those adoptable dogs, they'll be parading down the runway in their spring finery in a doggy fashion show Saturday, March 4.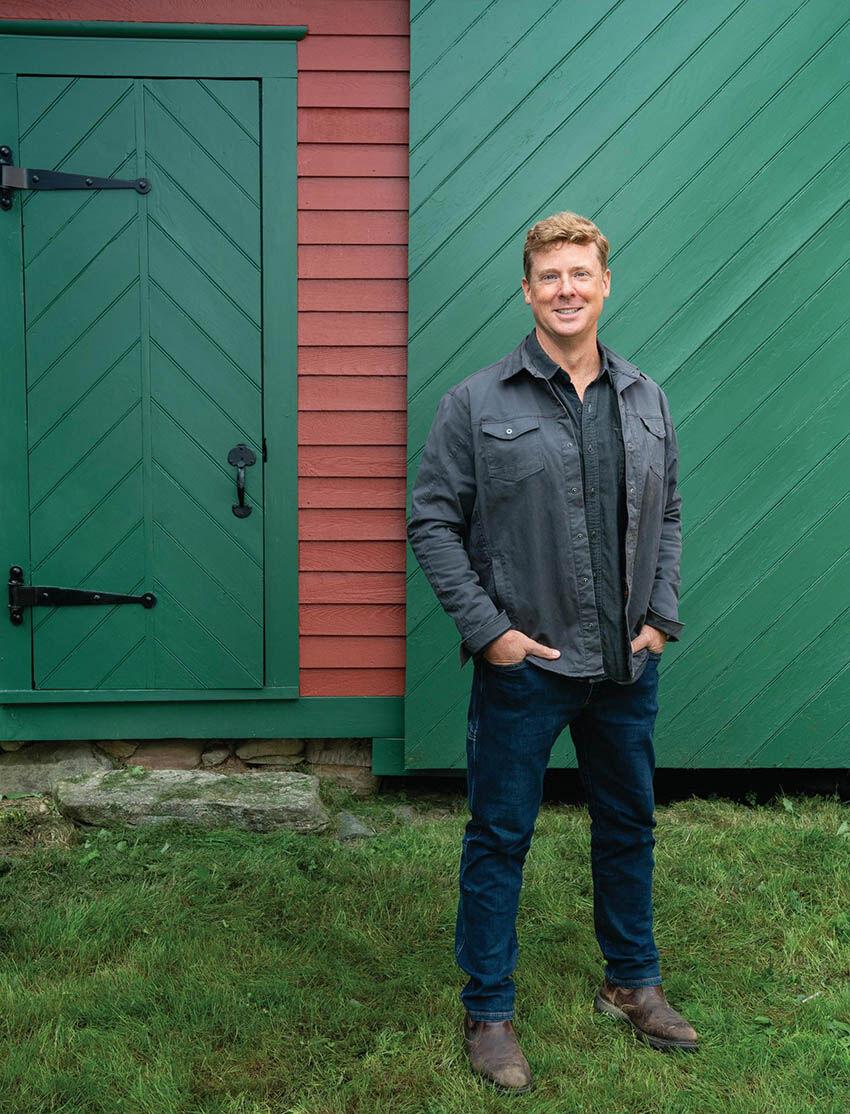 The Main Stage
While the main stage will be home to a variety of expert panels and educational sessions throughout the show, the highlight will be two appearances by Kevin O'Connor, who has hosted "This Old House" on PBS for the past two decades.
"Everyone knows him, everyone loves him," Naffin says. "He's so personable and incredibly knowledgeable."
O'Connor will take the stage at 6 p.m. Friday, March 3, and 1 p.m. Saturday, March 4. He'll also be doing meet-and-greets and answering audience questions.
The PA Home + Garden Show runs from Thursday, March 2, through Sunday, March 5, in the Main Hall at the PA Farm Show Complex, 2300 N. Cameron St., Harrisburg. Hours are noon to 8 p.m. Thursday, 10 a.m. to 8 p.m. Friday and Saturday, and 10 a.m. to 6 p.m. Sunday. Tickets are $11 for adults 13 and older, free for children 12 and under. For more information, including discounted tickets, special admission days, a full stage schedule and a complete list of exhibitors, visit pahomeshow.com.
Related Posts